What is hot foiling?
Hot foiling is the process of using heat and pressure to apply metallic foil to materials such as papers and carton board.
What is hot foiling used for in Print?
The finishing technique of hot foiling is used to embellish paper or board, picking out areas with a metallic or smooth matt finish.
It began as real gold leaf. Over the years this has developed and foils are now mostly made of aluminium and tin, there is now a wide range of metallic foil available, there is also foil with a matt or holographic/pearlescent/mirrored effect. Colours range from golds and silvers, to blacks and whites, to neons and pastels or simply a clear. Most frequently we are foiling sheets of printed paper or board, however it is not uncommon apply foil directly onto a coloured or creative board with no print.
Foiling Machines
Although a method that is over 100 years old, technologies have advanced during this time. Machines now make light work of a process that would have been very labour intensive and far less accurate. Our Heidelberg SBG Cylinder Foiling Machine at Hartgraph allows us to pass flat sheets, printed or unprinted, through efficiently to enable foiling to high quantities. With so many variables and a different set up for every job that runs through, running this machine requires experience and skill, our operators have just that.
Why Choose Hot Foiling
Hot foil offers a level of bright, mirror-like metallic finishes that cannot be achieved through print. Foil adds a luxurious, high quality, eye-catching finish.
Hot Foiling and the Environment
This flexible application is solvent-free, most are Vegan but please check with us if this is of importance to you. Foils are recyclable, repulpable and compostable.
Foiling is a great way to add a luxury look to your brochures, cartons, stationery and so much more. Talk to us about colour matching to print or viewing samples of foil, call today on 01628 810523.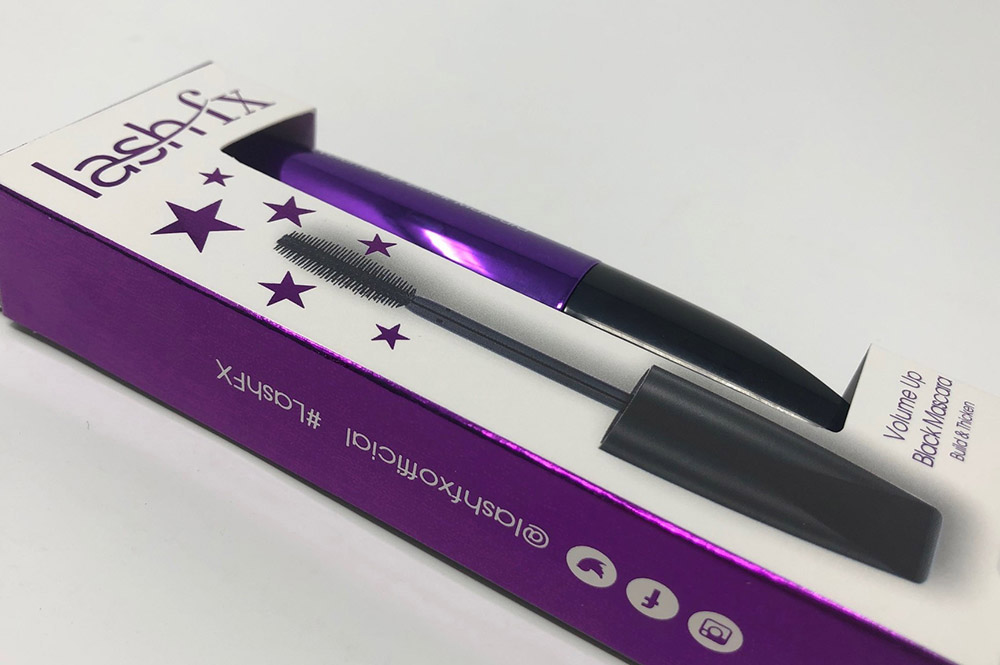 "A huge thank you for all of the printing that you turned around for us so quickly over this weekend. I really appreciate the ease of working with all."
"Absolutely over the moon. It all looked awesome and the samples fitted into the boxes perfectly. Good job."
"Hartgraph are consistent in their service to us as a supplier, communication and response is always clear and precise and delivered in a timely manner."
"I can't tell you how much I appreciate this. Thank you yet again for saving the day."
"I have just showed the team the boxes you dropped off and they think they are great! Thank you so much, this was such an easy process to get everything organised with you. 😊"
"It was a pleasure to work with you on this project. Thank you for all your time and effort - it really made the difference and I think it looks great, the client was super happy. "
"It's amazing what we can achieve when we put our heads together! We make such a good team!"
"It's arrived! Excellent service and it's looking very good. The colours are popping right off the page - they look fantastic and true to the proofs. Thanks all for your help as always. "
"Just a quick note to comment on the excellent print and finishing of this job it looked really good!!"
"Thank you for sending the cartons. We received it fine and they look AMAZING. We couldn't be happier."
"Thank you for sending the cartons. We received them fine and they look AMAZING. We couldn't be happier."
"Thanks so much for all you did to create such a gorgeous mock-up of our brochure. It looks great! We sincerely appreciate your attention to detail on this project! "
"Thanks so much for all your hard work. We appreciate this was very rushed and complicated at times, so we really appreciate your can do attitude! 😊 Pleasure working with you! "
"Thanks to all of you for the fantastic product you produced. It went down a storm."
"The AR brochure looks pretty perfect to me! Brilliant print and finishing job so thanks to all of you in making it look wonderful - I knew I could trust you!"
"The work you've done for the club over the last twelve years or so, often at ridiculously tight timescales, has been wonderful, and I felt it was time I publicly acknowledged that."
"They were absolutely over the moon with them and wanted to pass on their thanks too. It all looked awesome and the samples fitted in the mock-up boxes perfectly. Good job."
"They're stunning. You have done an amazing job and got us out of a sticky situation. THANK YOU! "
"We've just received the brochures and we absolutely LOVE them! Thanks so much for your help and getting these to us so quickly - the team are incredibly pleased. "
"What can I say dude, PERFECT!!! I'm so happy with them! You're awesome at what you do dude, the quality is second to none! "