We can produce high quality printed cartons. The printed packaging of a product is a crucial, it must reflect the integrity and price point of the brand and product. With years of experience in printed carton packaging we can help to create functional, yet eye catching cartons and boxes.
Clients often present us with products ranging from bottles, jars, tubes, candles and accessories from which we will design and create a plain carton sample. We can also arrange for a digitally printed sample prior to production. It is important that as the client you understand how rigid the product will feel, how it will open and close, how easily it can be constructed, will it stack and more.
With our attention to detail, quality control and customer service through-out you can be confident that your products will be delivered on time and to the highest standards.
A design and sampling service is available to ensure products are packaged correctly and cutter guides are created for artwork. All methods of construction are offered including tuck in, envelope and crash lock bases; short runs can be printed digitally. Quality printing can be combined with foil blocking, embossing and lamination to enhance the finish. We also offer custom shapes, printed pillow boxes, wallet style cartons for slim products including CD/DVD's and cosmetic products.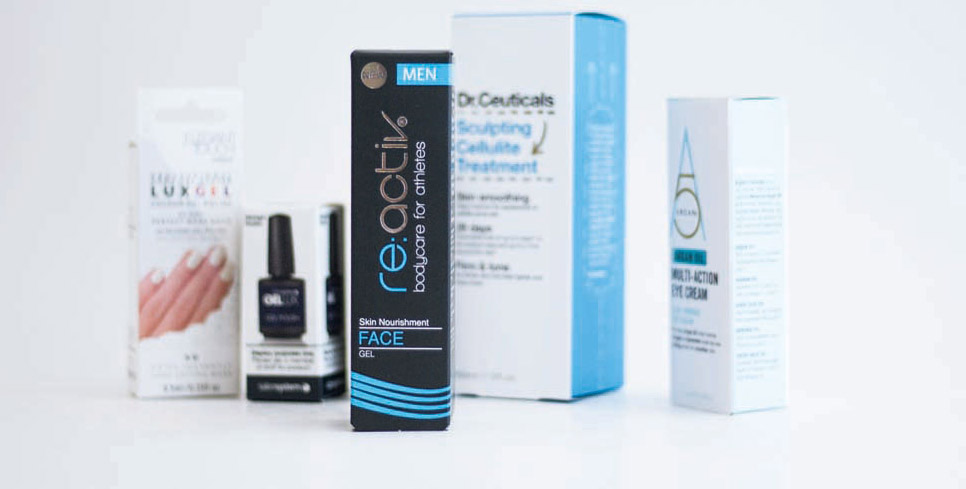 "A huge thank you for all of the printing that you turned around for us so quickly over this weekend. I really appreciate the speed and ease of working with you and your team."
"I can't tell you how much I appreciate this. Thank you yet again for saving the day."
"I have just showed the team the boxes you dropped off and they think they are great! Thank you so much, this was such an easy process to get everything organised with you. 😊"
"It was a pleasure to work with you on this project. Thank you for all your time and effort - it really made the difference and I think it looks great, the client was super happy. "
"It's amazing what we can achieve when we put our heads together! We make such a good team!"
"Just a quick note to comment on the excellent print and finishing of this job it looked really good!!"
"Thank you for sending the cartons. We received it fine and they look AMAZING. We couldn't be happier."
"Thank you for sending the cartons. We received them fine and they look AMAZING. We couldn't be happier."
"Thanks so much for all you did to create such a gorgeous mock-up of our brochure. It looks great! We sincerely appreciate your attention to detail on this project! "
"Thanks so much for all your hard work. We appreciate this was very rushed and complicated at times, so we really appreciate your can do attitude! 😊 Pleasure working with you! "
"Thanks to all of you for the fantastic product you produced. It went down a storm."
"The AR brochure looks pretty perfect to me! Brilliant print and finishing job so thanks to all of you in making it look wonderful - I knew I could trust you!"
"The work you've done for the club over the last twelve years or so, often at ridiculously tight timescales, has been wonderful, and I felt it was time I publicly acknowledged that."
"We've just received the brochures and we absolutely LOVE them! Thanks so much for your help and getting these to us so quickly - the team are incredibly pleased. "
"What can I say dude, PERFECT!!! I'm so happy with them! You're awesome at what you do dude, the quality is second to none! "
We welcome clients to our offices and factory, why not utilise our client area whilst you press pass your job?
To request a quote, our online quote request form will help to guide you through the specification process, or if you would prefer then call us on 01628 810523.