In a competitive fast moving food market with more products on the shelf than ever before, printed packaging box sleeves and cartons are the easiest way to deliver a strong brand message and catch the consumer eye. It is important to ensure that whilst creating a strong impression on the shelf, the technical specification of the printed carton or sleeve is perfect.
We work with many food manufacturers, providing food packaging box sleeves and cartons; whether it be to sit on the confectionery shelves or in the fridges or freezers we have the right techniques for you. Please do note that we are not able to supply packaging for direct contact with food.
Our well equipped, Amersham based, factory provides state-of-the-art litho and digital print suitable for runs of 10 to 100,000's. This is complimented by our finishing department which offers specialist die cutting, foiling, folding and gluing equipment as well as much more. Our team have years' of experience and offer a friendly and professional service.
If you require assistance with cutter guides and the technical specification of your printed carton, box sleeve or wrap our CAD team are on hand to help you, as a part of this service we can supply blank dummies to ensure that you are happy with the item before it is printed and finished.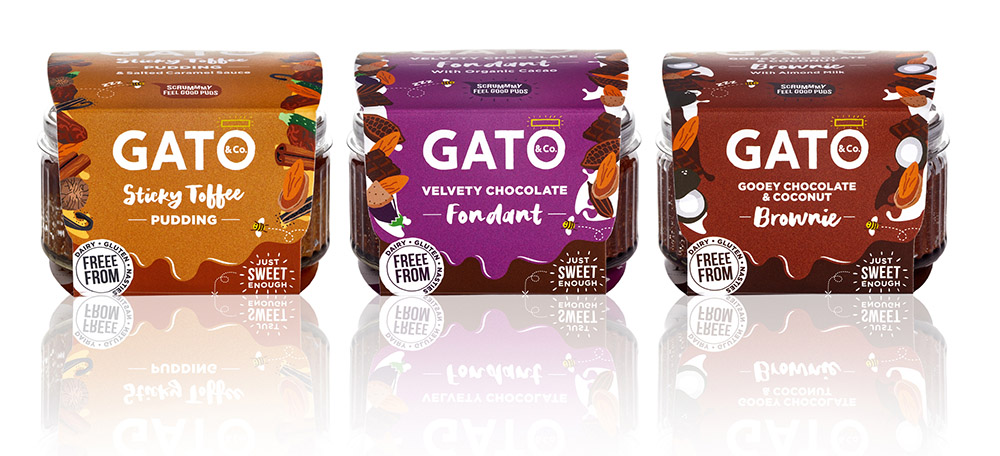 "A huge thank you for all of the printing that you turned around for us so quickly over this weekend. I really appreciate the speed and ease of working with you and your team."
"I can't tell you how much I appreciate this. Thank you yet again for saving the day."
"I have just showed the team the boxes you dropped off and they think they are great! Thank you so much, this was such an easy process to get everything organised with you. 😊"
"It was a pleasure to work with you on this project. Thank you for all your time and effort - it really made the difference and I think it looks great, the client was super happy. "
"It's amazing what we can achieve when we put our heads together! We make such a good team!"
"Just a quick note to comment on the excellent print and finishing of this job it looked really good!!"
"Thank you for sending the cartons. We received it fine and they look AMAZING. We couldn't be happier."
"Thank you for sending the cartons. We received them fine and they look AMAZING. We couldn't be happier."
"Thanks so much for all you did to create such a gorgeous mock-up of our brochure. It looks great! We sincerely appreciate your attention to detail on this project! "
"Thanks so much for all your hard work. We appreciate this was very rushed and complicated at times, so we really appreciate your can do attitude! 😊 Pleasure working with you! "
"Thanks to all of you for the fantastic product you produced. It went down a storm."
"The AR brochure looks pretty perfect to me! Brilliant print and finishing job so thanks to all of you in making it look wonderful - I knew I could trust you!"
"The work you've done for the club over the last twelve years or so, often at ridiculously tight timescales, has been wonderful, and I felt it was time I publicly acknowledged that."
"They were absolutely over the moon with them and wanted to pass on their thanks too. It all looked awesome and the samples fitted in the mock-up boxes perfectly. Good job."
"We've just received the brochures and we absolutely LOVE them! Thanks so much for your help and getting these to us so quickly - the team are incredibly pleased. "
"What can I say dude, PERFECT!!! I'm so happy with them! You're awesome at what you do dude, the quality is second to none! "
As well as packaging, we are also well equipped for the printing of
brochures
,
leaflets
, direct mail and
coupons
.
We produce printed packaging for companies in London, across the UK and Internationally. Our offices and factory are based in Amersham, just 40 minutes out of central London on the Metropolitan Line.
To request a quote you can complete our online quote request form, the form is designed to guide you through the specification process. Or if you would prefer please call us on 01628 810523.